Prevents corrosion and environmental damage.
Protects indefinitely with proper maintenance
Creates a hard flexible surface that is safe .
Get SEALED BY THE SHIELD today!
PROTECT YOUR INVESTMENTS WITH
CERAMIC COATINGS BY
OBSIDIAN BLUEWAVE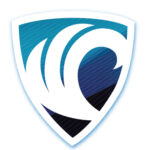 Obsidian's BlueWave patented formula environmentally shields, seals and protects a wide variety of surfaces. Stainless Steel, Aluminum, Textiles, Granite/ Stone and Glass surfaces can all be protected from salt, sand moisture, UV Rays, corrosion and build up. BlueWave's advanced nanotechnology formula permanently bonds to surfaces creating a durable, crystal clear ceramic shield that's flexible and heat resistant to intense temperatures.
.
BENEFITS OF CERAMIC COATINGS
Indoor Living
Ceramic Coatings
Obsidian's BlueWave technology can keep your appliances, textiles, fixtures, shower doors, & countertops stain resistant and looking brand new! 
With proper care and maintenance a one time application of our ceramic coating can protect your surfaces indefinitely with a durable, flexible shield, helping to prevent smudges, hard water stains, and damages from day to day living. 
Outdoor Living
Ceramic Coatings
Coastal homes are exposed to the salty sea air which makes them 10 times more susceptible to corrosion than inland homes!
Obsidian Blue Wave can reverse the aging process in compromised items in harsh environments and protect them indefinitely with proper care and maintenance. 
Ceramic Coating Repair & Maintenance
Annual maintenance is important for the prolonged effectiveness of your ceramic coating. Your first annual maintenance visit is included in the cost of your initial application. 
Beyond that first visit, we offer annual maintenance contracts for purchase. 
FULL SERVICE PREPARATION, COATING, AND MAINTENANCE
What's included in our service
Obsidian Blue Wave offers a full spectrum of services with every job.  After our initial consultation and quote, our process includes the following: 
We provide Thorough Cleaning and Surface Preparation for your indoor and outdoor areas
Our Expert technicians provide a Careful Coating of your furnishings and fixtures with our patented formula
your First Year of Maintenance Service is included at no extra cost to you. Annual maintenance plans are available.
Why should you Consider Ceramic Coating?
Ceramic coating saves you from having to replace your appliances, furnishings and fixtures.
Ceramic coated items are easy to clean with a damp cloth, making your home cleaner and safer.
Your home will retain its value and/or resale value if you keep it looking brand new. 
Reduce waste by keeping your appliances, furnishing, and fixtures longer.