The Obsidian Blue Wave ceramic coating system is a nanotechnology that permanently bonds to a stable surface. This bond creates a glass-like surface that has 180 degrees of flexibility, over 100 times the density of lead, and the hydrophobic properties of non-stick pans. When the application process is complete, our customers are left with a surface that is impervious to oxygen, water, salt, and other corrosive materials, smudge and scratch resistant, and easy to clean with nothing more than a soft cloth.
Can you use our Obsidian Blue Wave ceramic coating technology on your property? Yes, the number of different applications for our ceramic coating is pretty extensive. If you are concerned about your appliances or property corroding, we can help you protect it.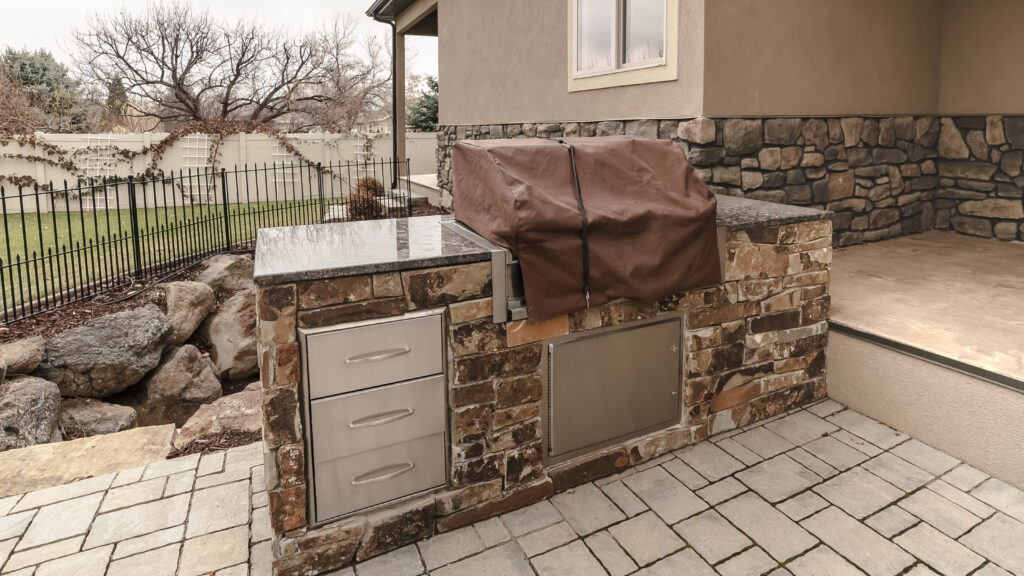 More Than Just Protection
The bonding, hydrophobic technology behind our Obsidian Blue Wave ceramic coating is a lot more than just mere protection for your property. Our ceramic coating also looks great. It has a shine that is unmatched by waxes and other sealers.
Plus, no surface is easier to clean than one that has been coated with our ceramic coating. One wipe from a soft cloth and all messes are completely handled. You know how easy it is to clean a non-stick pan.
Imagine if your countertops, appliances, and baths were that easy to clean. Our ceramic coating system is that easy to clean, and it looks great. Take the hassle out of up-keeping your house, and ensure that it looks great for years to come!
Layered Application That is Built to Last
We are proud to serve because we have an intimate understanding of the weather conditions, the people, and the local culture. For nearly ten years, we have been providing our valued customers with exceptional service.
Once you put our ceramic coating on, you only need a single maintenance visit annually to ensure your ceramic coatings continue to perform at the highest possible level. Our ceramic coatings endure the test of time thanks to our layered application process.
There are multiple layers of protection on your surfaces, including our sacrificial layer that battles water, oxygen, and all of the other elements and keeps the other layers of your ceramic coating strong.
Once a year, we will come out to maintain your ceramic coating and reapply the sacrificial layer that keeps your surfaces clean and safe from corrosion.
Additional Benefits and Applications of our Ceramic Coatings
Our E.P.A. studies have found that outdoor surfaces on the coast corrode at a rate of 10 years to 1. If you have outdoor surfaces that you want to maintain, it can be expensive and exhausting fighting the elements.
The Obsidian Blue Wave ceramic coating technology is the perfect solution for coastal surfaces. Our ceramic coatings bond to surfaces and create airtight seals keeping out the elements that cause coastal surfaces to age ten times faster than surfaces inland.
Additionally, our ceramic coatings are heat resistant at temperatures well over 900 degrees Fahrenheit. This makes the Obsidian Blue Wave ceramic coating great for grills, stove tops, and other cooking surfaces. We all know how difficult it can be to keep outdoor and indoor cooking areas clean. Our ceramic coating system takes that difficulty out of your life, and makes cleaning easy.
Get Sealed by the Shield! Choose Obsidian Blue Wave!